CORPORATE MASTER IN BUSINESS ADMINISTRATION (CMBA)
Introduction
The CMBA provides opportunity for individuals to advance their career in business management, as well as practitioners to sharpend their business management skills and knowledge. The programme has attracted a highly motivated community of students from diverse academic backgrounds and working experiences. We bring together experieced, dedicated and qualified lecturer to ensure an innovative, application and multidisciplinary program. The CMBA is outstanding because it has retained the best features of the traditional MBA combined with the contemporary feature demanded by today's business managers.

CMBA is committed to continuous quality improvement to accommodate the concurrent industrial needs and marker demands. In this conjuction, apart from the existing CMBA general degree, students nowadays may opt for specialization in Information Technology Management, Art Management, or Human Resources Management.
Program Goal
CMBa program is a full to equip graduate students with advanced knowledge and skill to be scholars or practitioners in the field of business management, in the national or international arenas.
Duration of the Programme
The CMBA program is a full-time master program by coursework over a minimum duration of 5 semesters of study. We have 3 semesters in an academic year: February, July and September. Mos of full-time studenst can manage to complete theirs studies in 5 semesters. For those who choose to do it at a slower pace, the maximaum period of study is 4 years.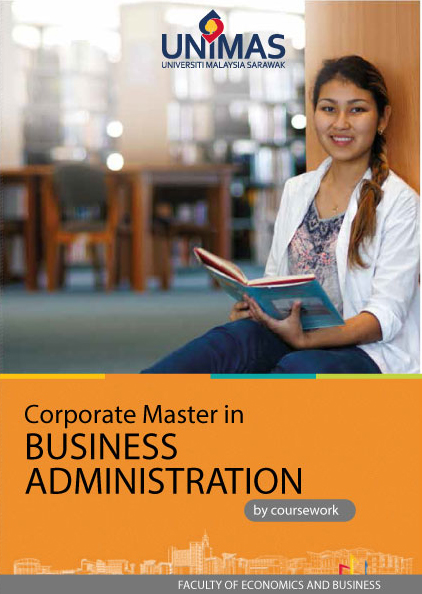 Centre for Academic Information System (CAIS)
Computing facilities
Online learning support
Knowledge sharing from industrial practitioners
Hostels
Who Should Apply
Employers and entrepreneurs who intend to enhance your marketing, management, leadership and organizational skills and performance.
Employees from all sectors of industries who are determined to develop your human capital and expand your social network for better job performance and prospects.
School teachers and college lecturers who intend to upgrade your qualification, knowledge and skills on strategic marketing and strategic management, business analysis and problem-solving, economic policies.
Fresh undergraduates who wish to make a quantum leap into the business world by acquiring business and managerial skills, and by building your business development, financial analysis and business communication skills.
Anybody that is motivated to pursue your master degree by coursework.
Apply Now
Minimum Entry Requirements
Candidates must possess at least one of the following qualifications :
A Bachelor degree with a minimum CGPA of 2.50 or equivalent, as accepted by the Senate;
A Bachelor degree or equivalent but with CGPA less than 2.50, may be admitted subject to a minimum of 5 years working experience in the relevant field; or
Other equivalent qualifications approved by the Senate.
For international students, a minimum IELTS Score of 5.0 or its equivalent ( e.g TOEFL-525; TOEFL Computer Test -196; TOEFL Internet Test 69-70 ) is required.
Alternative Entry:
Candidates who do not possess any Bachelor degree can be accepted into our CMBA program via Accreditation of Prior Experiential Learning, APEL (A) admission gateway. Candidates must be:
30 years and above at time of application for an entry/access to a program at Masters level (APEL T-7) with
STPM/Diploma or any qualification equivalent to Diploma ; and
experience in a related field.
Pass the APEL (A) assessment (Aptitude Test, Portfolio, Interview, Examination) conducted by Malaysian Qualifications Agency
CORPORATE MASTER OF BUSINESS ADMINISTRATION (CMBA)
Year 1
Sem 1
Tuition Fees
RM4,344.00
Non-Recurring Fees
RM620.00
Recurring Fees
RM346.00
Total
RM5,310.00
Sem 2
Tuition Fees
RM4,344.00
Total
RM4,344.00
Sem 3
Tuition Fees
RM4,344.00
Total
RM4,344.00
Year 2
Sem 1
Tuition Fees
RM4,344.00
Recurring Fees
RM346.00
Total
RM4,690.00
Sem 2
Tuition Fees
RM4,344.00
Total
RM4,344.00
Total
RM23,032.00
CORPORATE MASTER OF BUSINESS ADMINISTRATION (CMBA)
Year 1
Sem 1
Tuition Fees
RM5,752.00
Non-Recurring Fees
RM700.00
Recurring Fees
RM846.00
Total
RM7,298.00
Sem 2
Tuition Fees
RM5,752.00
Total
RM5,752.00
Sem 3
Tuition Fees
RM5,752.00
Total
RM5,752.00
Year 2
Sem 1
Tuition Fees
RM5,752.00
Recurring Fees
RM846.00
Total
RM6,598.00
Sem 2
Tuition Fees
RM5,752.00
Total
RM5,752.00
Total
RM31,152.00
Course Fees
The full fee for this program is RM23,032.00 for Malaysian student and RM31,152.00 for International student. The fee is to be paid in five (5) semesters. Students will have to pay further administrative fees and recurring fees if they extend their studies after 5 semesters of study.
Students are allowed to make semester fees payment by installment if you wish to do so. For fees per semester, kindly visit: http://www.postgrad.unimas.my/by-coursework-fees


Programme Structure
The CMBA is studied over a minimum of 18 months; this would mean a programme of study over 5 semesters. This program consists of core, electives and research modules. The core module form the cornerstone of the CMBA, and students must complete the core module before moving on to the elective module.
The Electives module allows students to customise the CMBA in line with their personal needs and career path. The Corporate Business Project/Corporate Training is the most rewarding part of the entire CMBA, because it offers a learning exercise relevant to the students special needs and aspirations, thereby contributing to their future career and professional development.
Core courses
Principles of Accounting and Finance
Economics Theory
Accounting for Managers
Corporate Finance
Strategic Marketing
Strategic Management
Electives (take 6 only)
Economics Analysis and Policy
International Finance
Investment
Money, Banking & Financial Market
International Business
Human Resource Management
Entrepreneurship
Knowledge Management
Law for Managers
Firms, Institutions & Competition
E-business
Operations Management
Research
Research Methods & Statistical Analysis
Corporate Business Project 1
Corporate Business Project 2
Our Learning Centers Addresses
i ) Kota Samarahan
Faculty of Economics and Business
University Malaysia Sarawak
94300 Kota Samarahan,Sarawak, MALAYSIA
Tel : +6082-584291
Fax : +6082-583999
Email : ksliew@unimas.my
Website: 
 http://www.feb.unimas.my/ 
ii ) Sibu
Faculty of Medicine and Health Sciences
Lorong 31, Jalan Tunku Abd Rahman
96000 Sibu
Telephone: +6084-228251
Email: cmbasbw@gmail.com
iii ) International Malaysia Education Centre ( IMEC )
Lot A1.47,
Ground Floor, Plaza Pantai,
Jalan Pantai Baharu, Taman Bukit Pantai,
59200 Kuala Lumpur, Federal Territory of Kuala Lumpur
Telephone : +6 03 2201 8921
Mobile Phone: +6 012 9108018
Email : info@imec.edu.my
Website :  http://imec.edu.my/component/content/category/2-uncategorised 
iv) Sabah Institute Of Art
Floor 3rd & 4th, Block C, UCSF Building,
Jalan Sanzac, 88100 Kota Kinabalu, Sabah
Phone: 088-486 799
Email : jane.unimaskk@gmail.com
Website : 
 http://www.sia.edu.my/ 
v) IBS College
Bangunan Tabung Baitulmal,
Lot 1117 & 1118, Jalan Sehati,
Pelita Commercial Centre,
98000, Miri, Sarawak, 98000, Malaysia
Phone: +60 85-438 666
Website :  http://www.ibs.edu.my/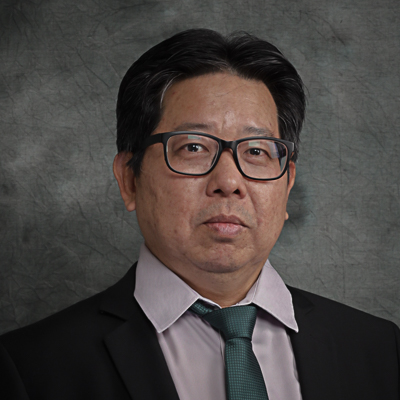 For Further Information

Please Contact
Associate Professor Dr Liew Khim Sen
CMBA Programme Coordinator
Faculty of Economics and Business
Universiti Malaysia Sarawak
94300 Kota Samarahan,Sarawak, MALAYSIA
Tel : +(60-82) 584291
Fax : +(60-82) 583999
Email : ksliew@unimas.my
Website : http://www.feb.unimas.my/